The hummingbird song / print



Inkjet print on Hahnemühle Photorag 308 gsm / 800 x 800 mm, 650 x 650 mm, 50 x 50 mm / Edition of 75 / Stamped and signed with pencil on the back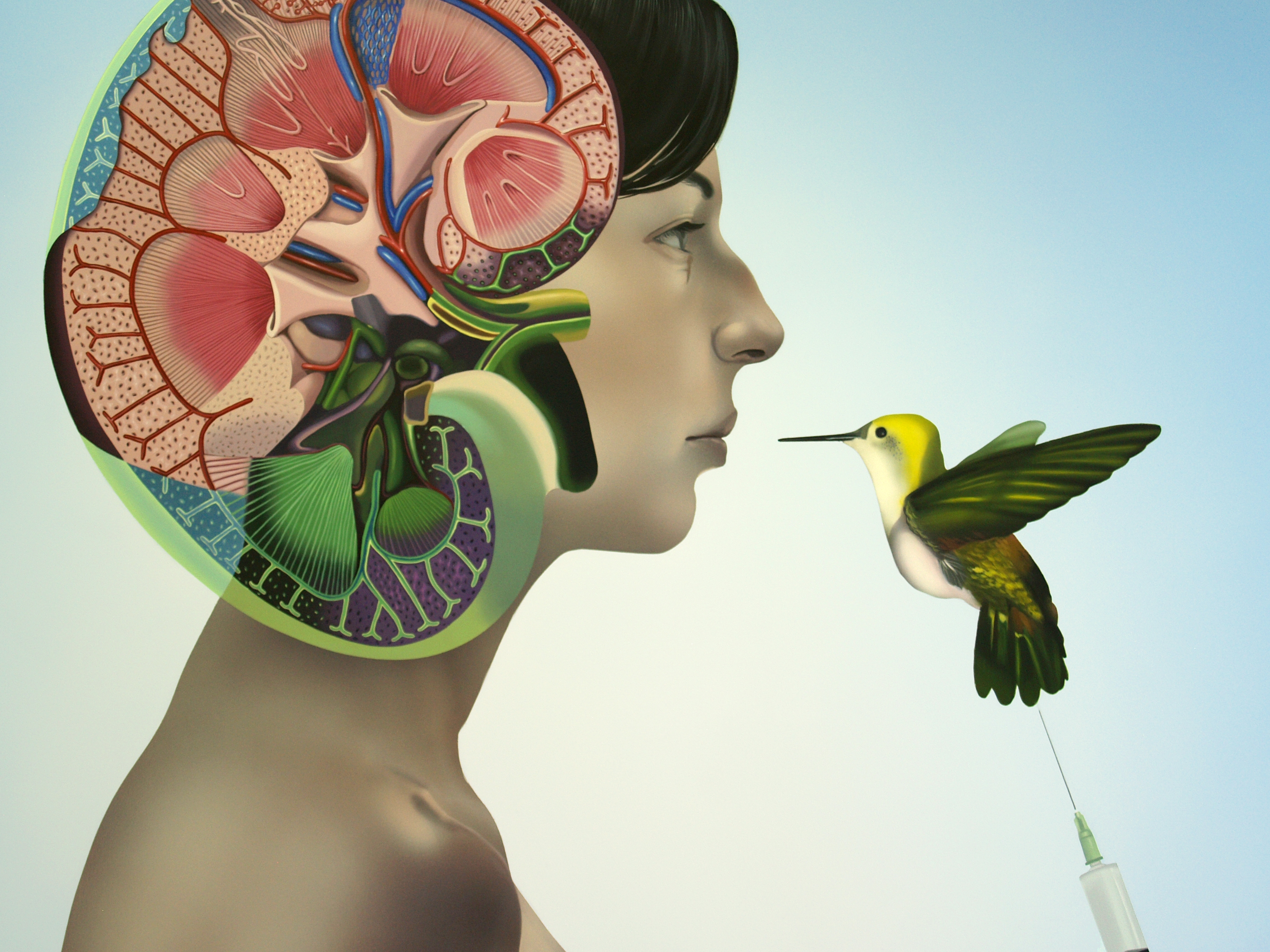 The hummingbird song is a relevant fragment of the
Sleep-Drunk Vademecum
project; a painting collection about clinical technology, nightmare visions whose circular formats address that scientific look on reality, so focused and decontextualized, inevitably measured by the optical prostheses (like the microscope).
The print is a reproduction of the original acrylic painting
the hummingbird song
, measuring 180 cm diameter. It was painted in 2010, while preparing
The Holy Bubble
exhibition in Seville, Spain. Inspired by Rennaissance portraits such as Piero de la Francesca´s
double portrait of the Dukes of Urbino and
Patinir´s palette and landscapes, Tania translated these references into a process of reflection about the construction of the subject, understood as an individual immersed in power structures that defines its own perception of the body. Science or art, those bubbles in which we reflect and recognize ourselves, also isolate us from the other side.
All of the works are stamped and signed on the back.
Each print is stamped, signed and numbered by the artist´s hand on the back. It is accompanied by a certificate of authenticity issued exclusively by Tania Blanco.
All works are protected with paper and shipped in sturdy cardboard envelopes or tubes / All works are carefully manipulated with gloves.